Vanessa, age 31, came to me in May 2017. Initially, just for a few PT sessions. She continued to see me once per week. End result, she lost a massive 59kg's in just 10 months.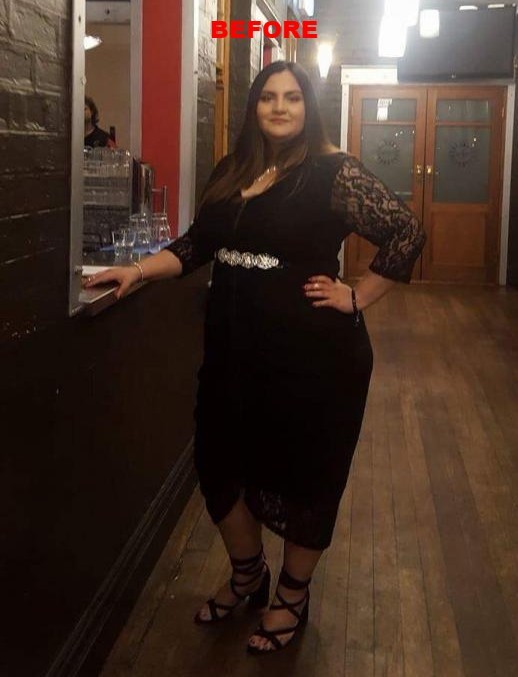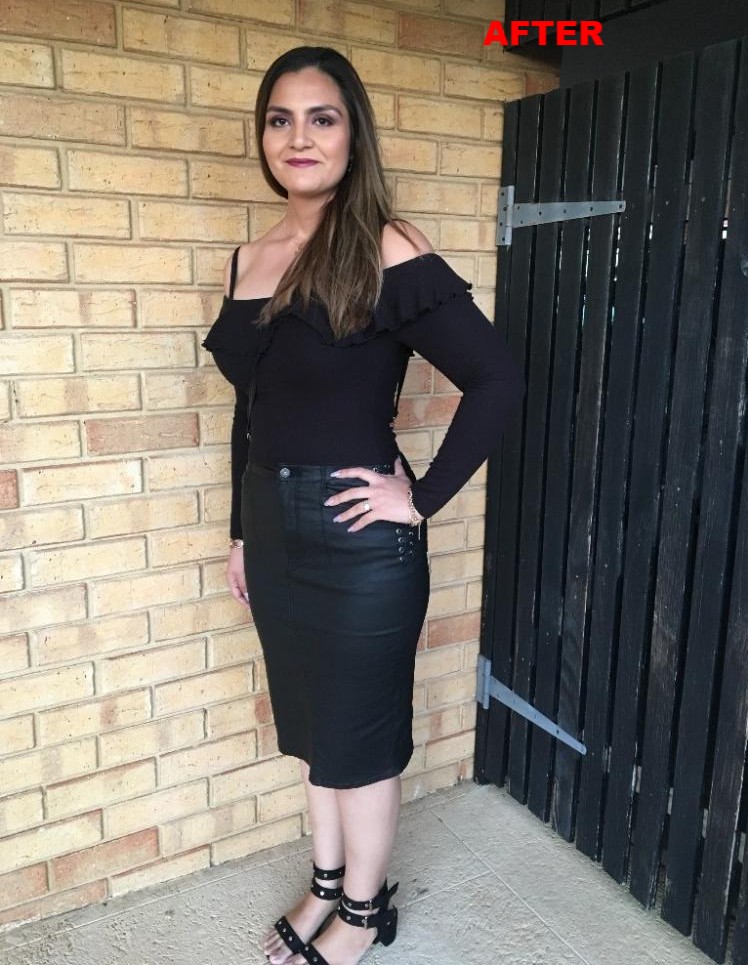 HERE'S HER STORY:

"My weight ballooned out of control and I realised that if I kept along this path my health would seriously be affected.

At 137 kilos and being overweight most of my life, I made a conscious decision to take 'action.' I underwent gastric sleeve gastrectomy in May 2017.
At the time of joining the gym, I had lost 22kg but knew that I wanted this to be a long term commitment and the next step was to join a gym not only to lose weight but to become mentally and physically fitter.
I must admit, the journey from first meeting Steve, to now, has not always been plain sailing. I thought the 'path' would be easy – Join a gym and lose weight! On the contrary. Steve guided me through a process of creating new habits. Informed that an exercise regime would be a waste of time and money if I did not take care of other factors, such as Sleep, Stress, Nutrition.  
I firmly believe that I would have reverted to old ways if I didn't make the weekly trip to the gym to see Steve.
For me, exercise is like washing my face/ brushing my teeth – I just do it. Consistency is the key. And as a result. I'm less stressed, healthier for it and enjoying so much more in my life than I have in a long time."
Vanessa looks like a totally new women. Her 

'driver'

 was to quickly get away from who she was. Then to run as fast as she could towards who she wanted to be."
If you are confused/unsure about how to achieve a standard of health and a body to be proud of, give me a shout and let's make both accountable towards your success.
If you want to make 2018 your best year ever, please consider joining either my Face-to-face PT:
or my online training groups.

There are Two to choose from:
Ideal for those that have been wanting to make a change, but are unsure where to start. You'll get immediate access to:


Supercharged fat burning workouts you can complete even under the most demanding time constraints.

Done-for-you nutrition guidelines to help you eat healthily at home or on the go.

Mindset 'hacks' for limitless motivation, and

Weekly group class (if a member at Surge).

 
All for Just $50 per month. 
The Personal Transformation Program is for those that have certain requirements or are working towards a specific goal and need that extra bit of accountability. You will get:


Unlimited email access/VIP support group, a Skype/phone planning session.

Weekly accountability catch ups.

Personalised meal plans.

Unlimited online training sessions. I will work with you one on one and ensure you reach your goals. No excuses!
VIP treatment for just $33 per week (Numbers limited)